Presence is the secret sauce that makes leadership effective. Our programmes deconstruct this elusive quality and help leaders come across as credible and compelling. Using techniques from theatre, movement and storytelling, we help leaders master the art of:
Articulating their vision and goals

in a way that connects to their audience
Building authentic connections and influence
Using their personal toolbox (voice, body language, intuition) to have more impactful conversations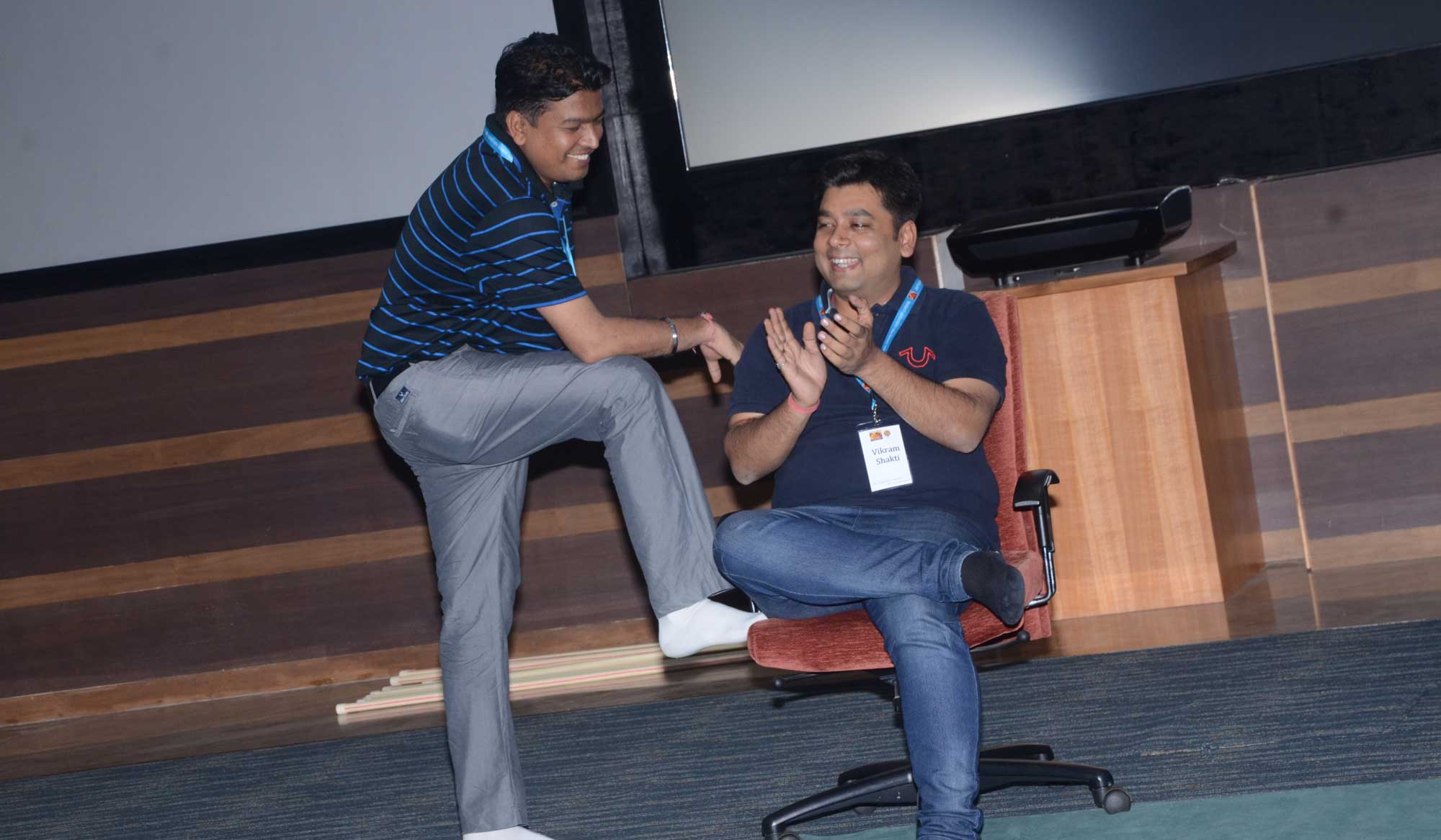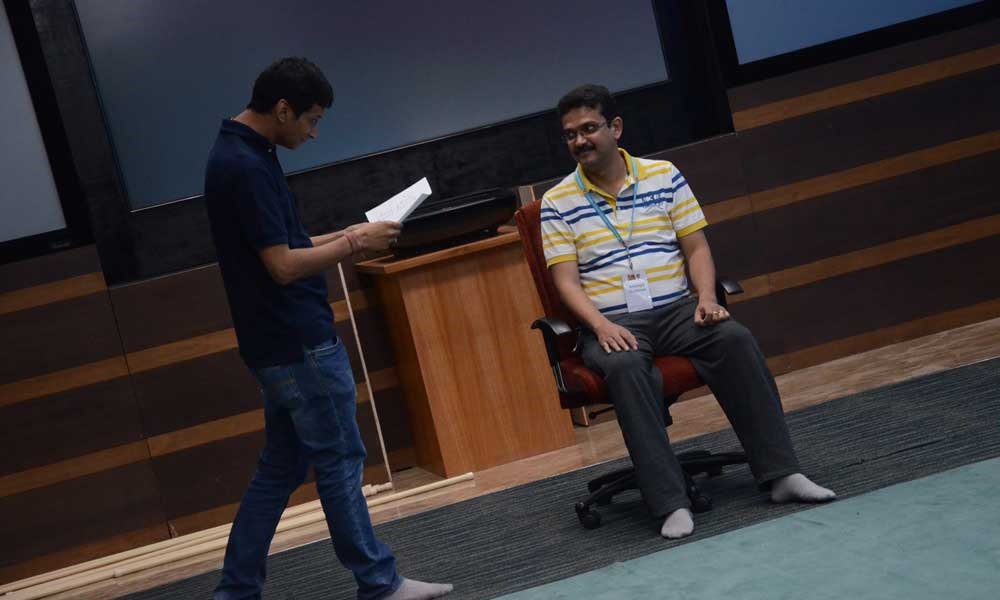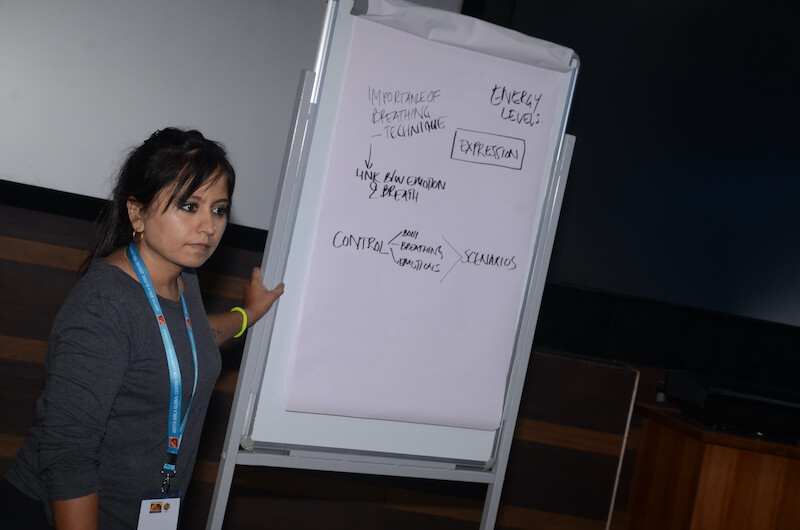 Programmes
Executive Presence
Whether a board room presentation, an investor pitch, giving difficult feedback, or speaking in public, developing presence can go a long way to inspire trust and influence action. This programme deconstructs presence to help leaders have more engaged conversations, develop their style of influence and expand their personal repertoire of tools (voice, body language, etc).
Leading through storytelling
Enable leaders to deepen and gain support for their vision by harnessing practices from storytelling. It helps leaders understand the pulse of their audience and articulate vision in a way that creates engagement and action. During the sessions, leaders explore multiple perspectives on their message, train their storytelling muscle and build techniques that help land the message with clarity.
EQ for Presence
Explore a map of emotional states and techniques to regulate emotion in conversations. This module draws a lot from the Natyashastra (treatise on theatre) to understand emotion the way stage artists do, and apply the insights generated to enable more empathic conversations.
Delivery Formats