Women have made great strides in the world of business and are now leading some of the top companies in the world. When we talk about Indian women in business, Indra Nooyi, Leena Nair, and Vani Kola are some of the names that come up. Yet, in the domain of entrepreneurship, the presence of women founders is small. There are stories like Falguni Nayar of Nykaa and Kiran Mazumdar Shaw at BioCon. But these stand out as outliers. According to the National Sample Survey Organization's (NSSO) Sixth Economic Census, 2013 women accounted for barely 14 per cent of all Indian entrepreneurs. In 2021, women controlled just over 20% of all micro, small, and medium businesses in India. According to the Deccan Herald, the money raised by women-led start-ups accounted for less than 1 per cent of the Rs.10.52 lakh crore pumped into Indian start-ups over the last 33 months ending December 31, 2021.
This makes Preeta's journey so compelling to understand. She did not come from a business background, and spent her early career being a creative content person but successfully made a switch to entrepreneurship. She started not one but two businesses, raised VC funds, sold her first endeavour and through it all, has created a fulfilling personal life for herself on her own terms. The Arts Quotient spoke to her to learn from her entrepreneurial journey, and our key takeaway on her experience is that Entrepreneurship is really about the three R's –
Entrepreneurs are risk takers, willing to roll the dice with their money or reputation on the line in support of an idea or enterprise" says American Entrepreneur Victor Kiam. The ability to move forward decisively is critical for entrepreneurship. Opportunities are short lived; models need to be tweaked constantly. Preeta embodies the quality of dealing with incomplete information and still moving ahead.
An entrepreneur will face many 'firsts' and 'I did not anticipate this!' situations. Preeta is unfazed by what she doesn't know. She tells us that raising money for her venture was the toughest thing to do. To begin with, it is challenging for a woman-led endeavour to obtain investment, plus she came from a media background, had never gone to a business school and didn't have friends in business.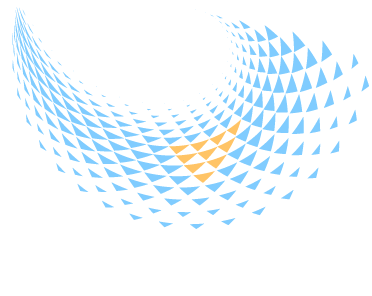 So, most of her learning happened on the go. She has a problem-solver mind-set, confident that she will learn as she tries different ways to address what she faces. This innate comfort with ambiguity is the key to entrepreneurship.
A key trait for an entrepreneur is resilience – to stay the course, even when things get hard. Preeta reveals how she would keep going – convinced that the breakthrough point was just round the corner. She persisted even when those closest to her, out of concern for her, started telling her that it was enough.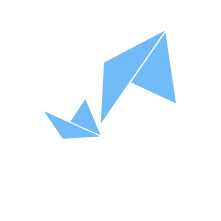 Resilience requires the entrepreneur to believe strongly that the dream is possible. Spanish psychologists Juan-Carlos Ayala and Guadalupe Manzano in 2014 wrote about the three dimensions of resilience (hardiness, resourcefulness and optimism) and how they've helped the average entrepreneur to catapult their business over that distant, successful horizon. People who are resilient are more likely to start new enterprises, take over established ones, and pivot their operations in the face of a crisis. 
Preeta shares that it all boils down to the mental strength a person has and how one reacts in the moment of a crisis.
Entrepreneurship is a spirit, it's an attitude to trying many many things till one succeeds. For Preeta, this began very early on. She was always certain that the impact should be significant. The opportunities that were being presented to her didn't align with her goals. She therefore made the decision to launch something on her own and see where it goes. She had a clear vision of what she wanted to do and a willingness to take a leap into the unknown.

Entrepreneurship is a difficult and stressful journey so it's important to seek help from people around you. Seeking outside perspectives becomes essential for any business's future as well. Preeta is an extrovert who is genuinely curious about people and can easily strike up a conversation with anyone. This she believes comes across in her work ethic as well.
By applying the same principles to her life, Preeta successfully breaks the mould of "Personal v/s Professional as Mutually Exclusive Choices". Her life is testimony to the idea that you should build a community that supports your sense of self; that enables you to live the life you want. Preeta speaks of how fortunate she was to be raised by a father who brought his girls up to be financially independent and insisted they be capable of looking after themselves.  She talks about the deep social conditioning in India that puts marriage as a key factor to measuring women's success. Despite being a single mother, she has always had that confidence and has never felt the need for it. She has built a robust network of friends
and family as she raises her daughter with enthusiastic participation from cousins, her ex-husband, etc. She believes this 'village' enables her to be bold and brave with her professional ambition.
The Label Life with 71% women has built an ecosystem that is created and driven by women. Preeta is now in the process of setting up a new venture. Her second entrepreneurial endeavour will benefit from the lessons she learned from her first one. She is eager to experience a learning curve as she once more styles for impact!